Date:
Thursday, March 23, 2017 6:00 pm - 9:00 pm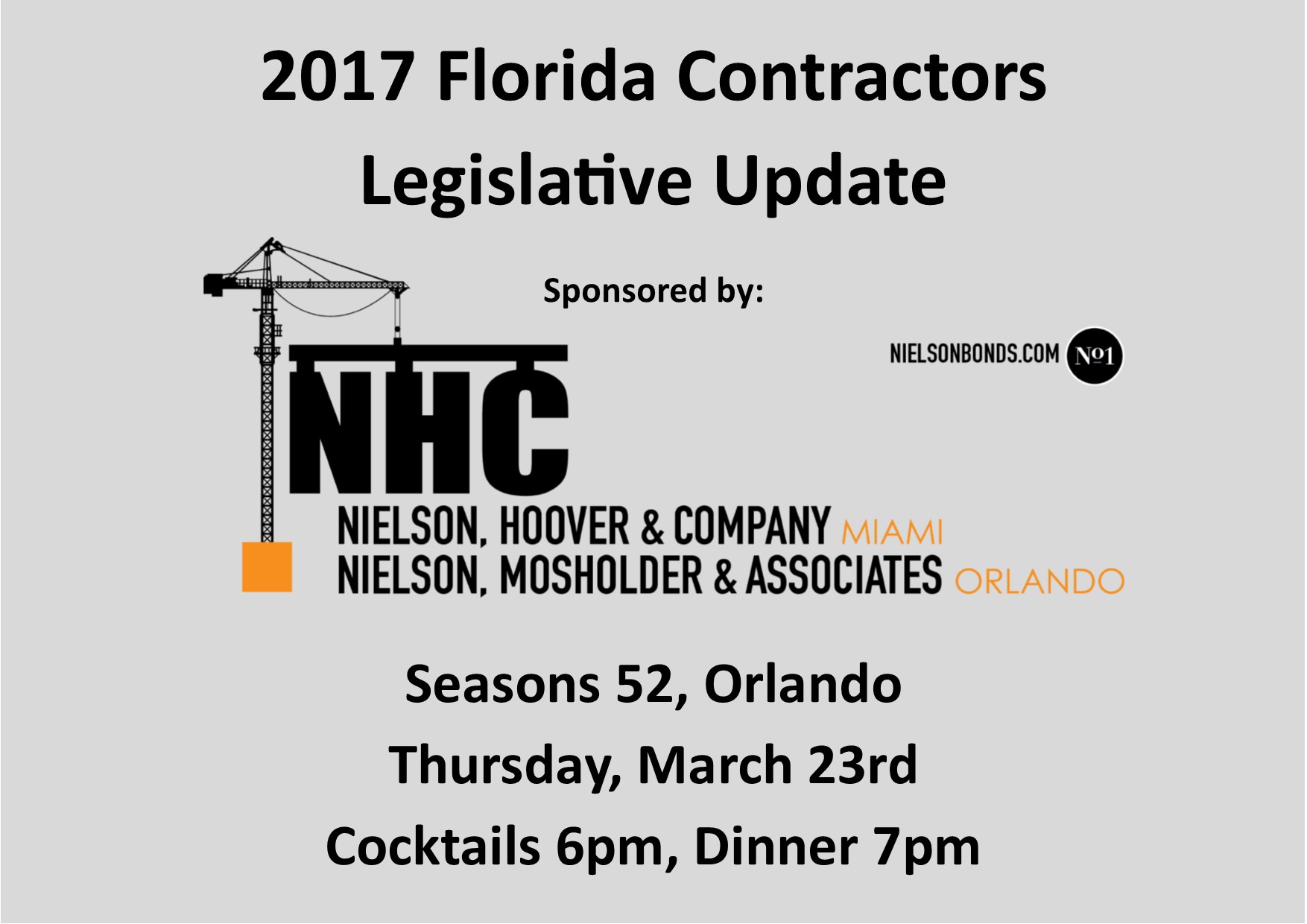 What's impacting your firm? Let's fix it together.
Join us for a discussion on the Florida Legislature's 2017 session led by Greg Black of the team of Metz, Husband, and Daughton PA. MHD has fought on behalf of the AGC of Florida for over fifteen years and continue the fight for Florida's General and Prime Contractors today. We look forward to hearing about progress made on our industry's priority issues and what we might expect to see by the end of session.
Join us at 6 pm for cocktails and networking. We will move into the dining area at 7 pm for dinner and the legislative update. Don't miss out!